A Way to Give Back to Neighbors in Need
When people inquire about volunteering at Cradles to Crayons, they're amazed at how widely our services are needed. When they come here to help, they're also amazed to actually be filling orders for specific children, and to know exactly how many children and families they helped that day. At Cradles to Crayons, the feeling of fulfillment you get from helping your neighbors makes volunteering even more personal.
Teen Leadership Corps
Teen Leadership Corps gives high school students the opportunity to enhance their leadership skills and awareness for community service and civic participation.
TLC provides a safe, positive, consistent space for students to grow as young organizers and make meaningful peer connections.
Participants of TLC take part in an interactive exchange of personal experiences, learn the fundamentals of organizing, and share in the accomplishments of other young organizers.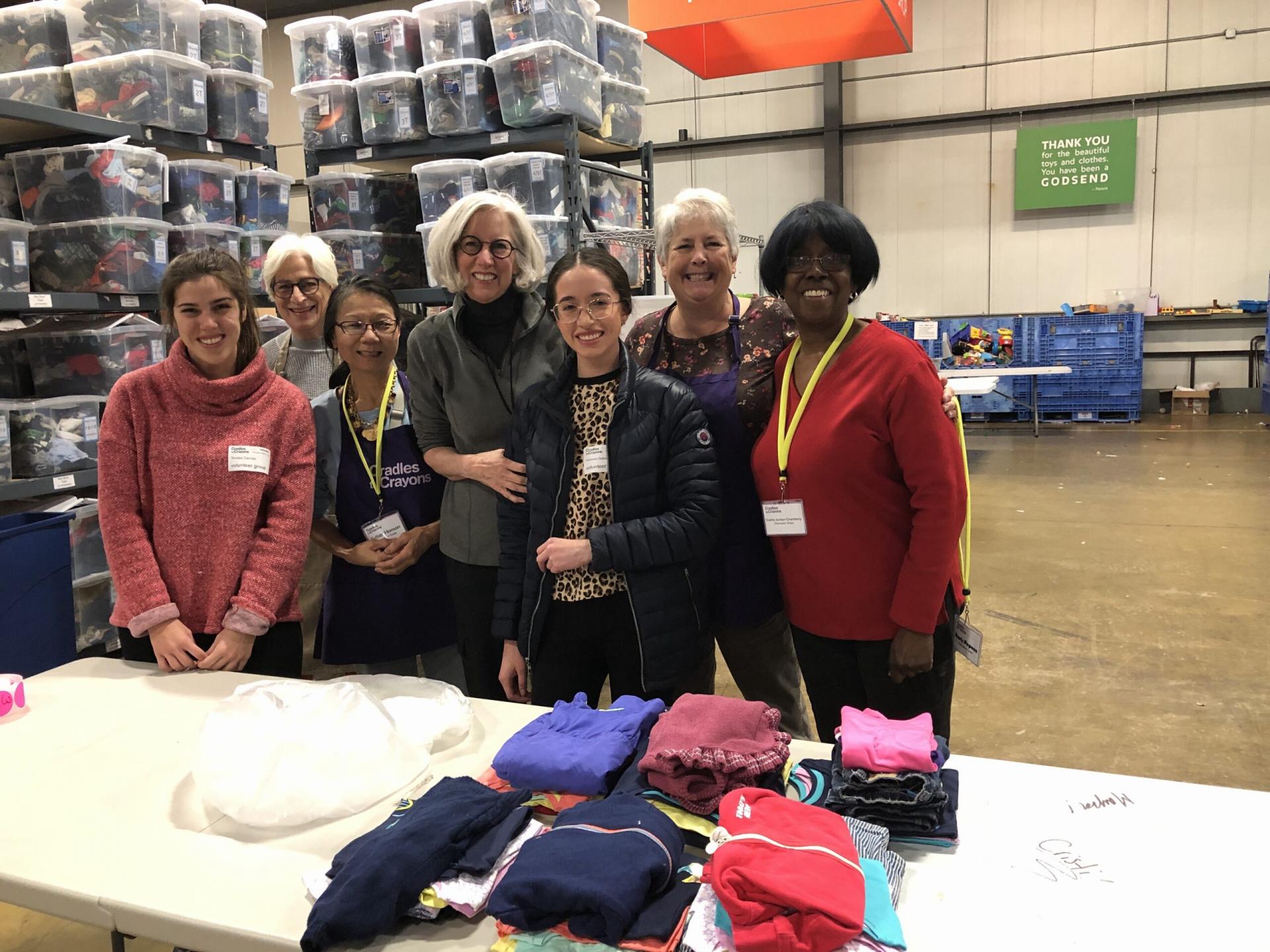 Champion Corps
Volunteers make our work possible! Our greatest need is for volunteers who can commit to volunteering regularly.
Champion volunteers help lead volunteer shifts, enhance the volunteer experience, and act as a knowledgeable and friendly face in the Giving Factory while engaging with C2C volunteers.
This role is ideal for those interested in interacting with a diverse group of people and want to promote change in their community.