Ready for Learning 2023
Help 60,000 Greater Philadelphia Area Children Get What They Need To Learn This Fall
Why sponsor Ready for Learning?
The long-term impacts of the COVID-19 education gap will be significant to children's developmental preparedness—especially the children we serve, who were already struggling.
It costs families an average of $864 per child to get them fully ready for back to school. For families already pushed to limit, these essentials are both inaccessible and unaffordable.
Cradles to Crayons serves more than 200,000 Philadelphia area children each year with high-quality everyday essentials.
The Need
Kids will always need proper school supplies to feel empowered and ready to learn. Access to these essential learning supplies requires financial support. With inflation, 1 in 3 American households report difficulty affording their weekly expenses. As more families are challenged by the costs of food and rent, ensuring their children are prepared from head to toe for the upcoming school year is unrealistic and unaffordable.
Our Response
This year, the Cradles to Crayons' Ready for Learning® initiative will ensure that 60,000 kids throughout Greater Philadelphia, Southern New Jersey, and Northern Delaware have the learning tools and critical essentials they need for the new school year— such as backpacks, school supplies, clothing, shoes, and hygiene items. This annual initiative promotes equitable learning by empowering children to feel safe, valued, and ready to learn.
Sponsor Ready for Learning
Get your company involved
Corporate partners are critical to the success of this program. We welcome the opportunity to work together on customizing a Ready for Learning partnership to meet your company's social responsibility goals. Cradles to Crayons looks forward to engaging you in these high-impact opportunities to give back.
16th Annual Backpack-A-Thon®!
Send a team to our Backpack-A-Thon® at Lincoln Financial Field this August!
Contact Bryanna Galvan, Development Associate of Corporate Engagement, at bgalvan@cradlestocrayons.org for more information, or to discuss how your organization can get involved in our Ready for Learning initiative today!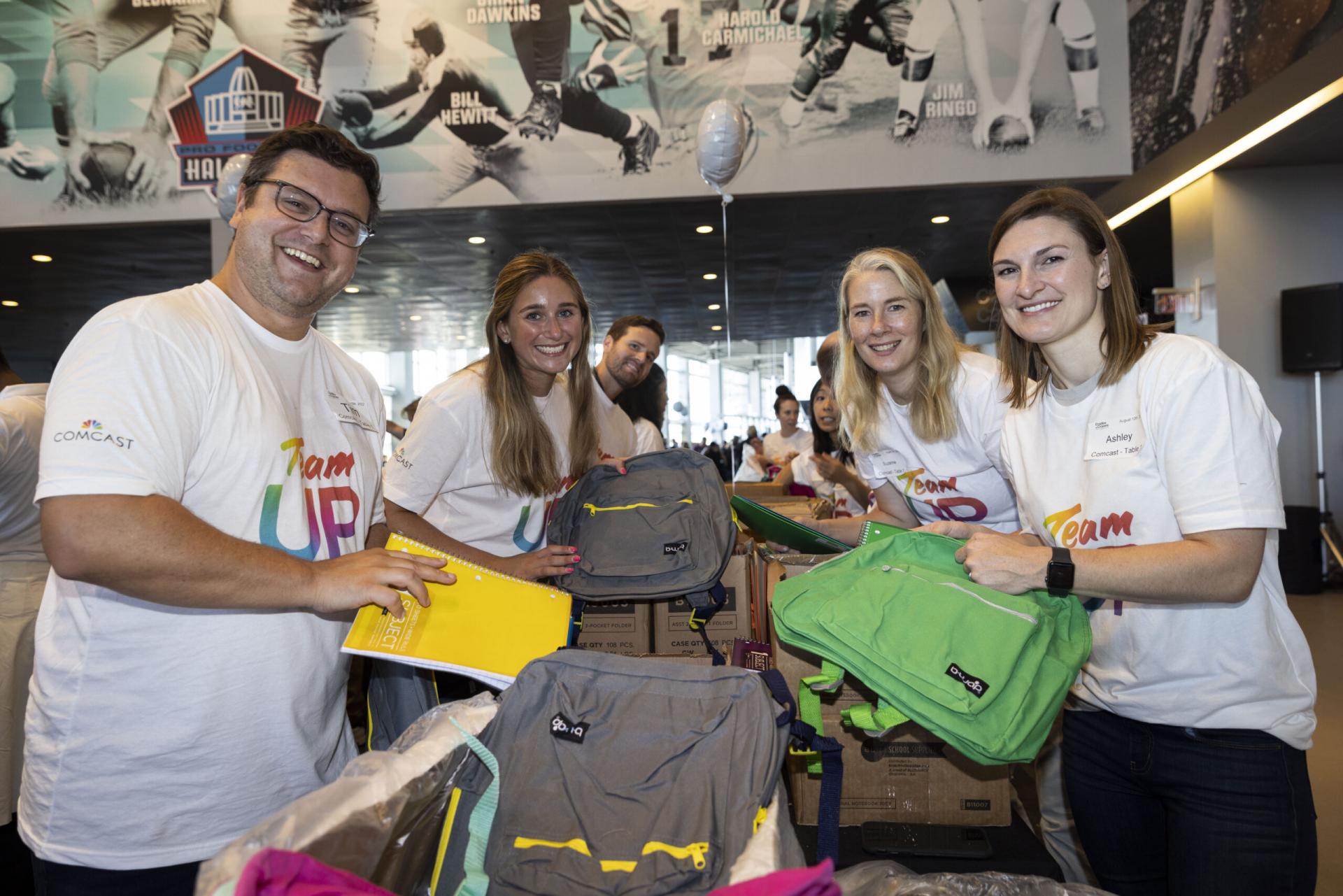 2023 Ready for Learning Supporters