Become an Annual Corporate Partner
Cradles to Crayons reserves this special designation for corporations that annually provide $100,000, $75,000, or $50,000 to support our efforts. As an Annual Corporate Partner, you have the opportunity to customize a plan that maximizes the effect of your philanthropy — while providing meaningful volunteer and engagement opportunities for your employees.
Support our Everyday Essentials Program
When supporting this crucial program, your financial assistance goes directly to providing everyday essentials to the 1 in 3 children in Massachusetts at risk of experiencing Clothing Insecurity — while helping us build additional capacity to serve more children in the years ahead.
Help fund our signature initiatives and events
During the year, Cradles to Crayons presents targeted initiatives that focus on critical seasonal needs. We can tailor support of these signature initiatives and their related events to align with your corporate philanthropy plan.
Support our Strategic Product Purchase Program
While our successful grassroots model provides the bulk of our inventory, community donations can vary widely from week to week and year to year. We created our Strategic Product Purchase Program to address the inventory shortfalls that occur as a result. Cradles to Crayons has built relationships with local and national retailers, wholesalers, and manufacturers to acquire items at very low costs when the need and opportunity arise — purchasing new items at prices far below retail value.
Underwrite an operational or capacity-building project
At Cradles to Crayons, we are always looking at our internal operations and developing ways to increase productivity and efficiency. This includes a new website, marketing initiatives, payroll systems, and more.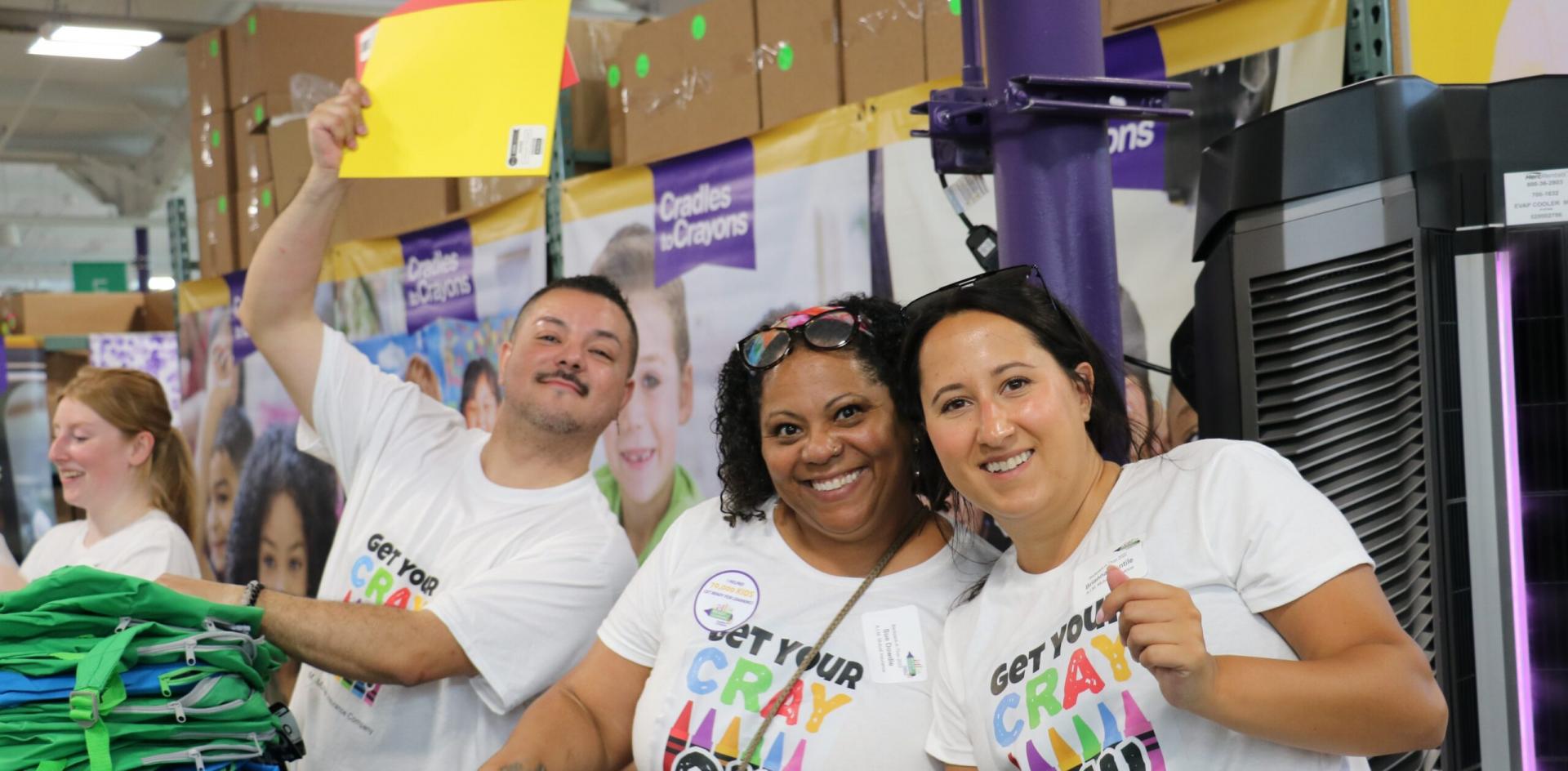 Backpack-A-Thon
Learn more about our Ready for Learning Initiative and how we are helping prepare local children for the 2022 – 2023 school year here.
Unlike their peers, kids from low-income or homeless families lack basic school supplies that provide them with a real chance to learn and succeed. Ready for Learning's signature event, Backpack-A-Thon®, brings together more than 1,100 volunteers, primarily corporate, to stuff thousands of backpacks for kids to feel prepared for a year of learning. Backpack-A-Thon® is a high-energy corporate event fueled by great spirit and friendly competition.
Get In Touch
To discuss any of the funding options outlined here or other ways your family or company would like to be involved, please contact us at relliott@cradlestocrayons.org.